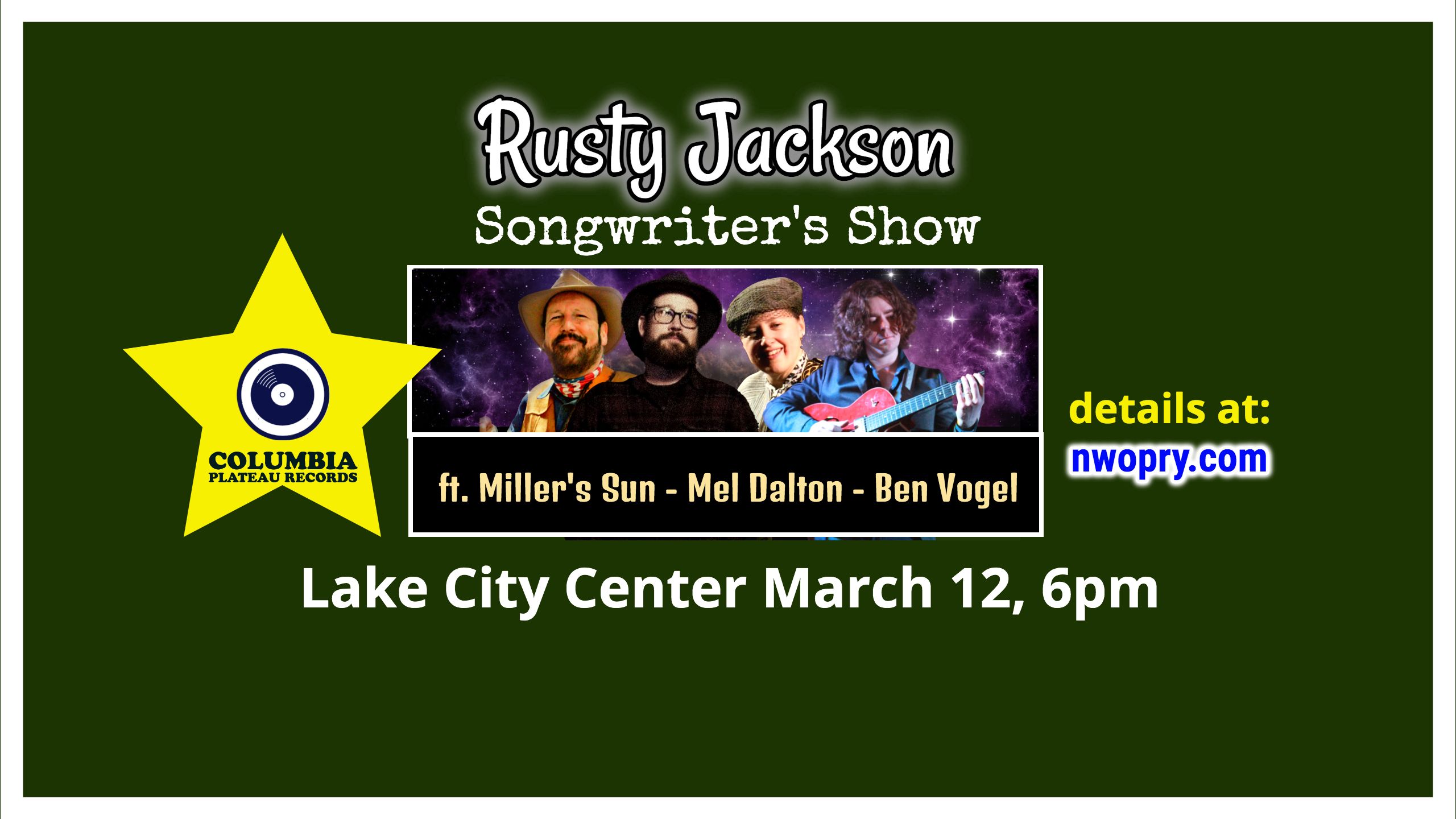 Rusty Jackson, Ben Vogel, Mel Dalton and Miller's Sun will bring a night of their original music combined with the music that influenced them! Country, Rock, Folk, Motown and Pop music! Hear some of the stories behind the songs as these writers pour out their hearts! 

If you've seen the tribute shows at Lake City, you've seen a lot of the artists that influenced Rusty but there will be a few surprises! 

Miller's son, Mel Dalton and Ben Vogel will also be bringing music from their influences plus their amazing original music too! This will be a great night of entertainment with great human interest as well!